Attend a Service in Person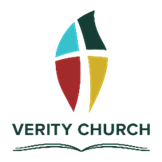 Feel free to come in person Sundays at 10 am. We have a kids program from nursery to grade 6. We are also continuing to broadcast our services on the Internet: Click here to see our service broadcasts.
*At Verity Church, we believe in God, and we believe He has gifted experts to understand the world He has made. Some of these are put in positions of authority in the Health Ministry and other government organizations. The Bible commands us to pray for our leaders and respect their authority over us, even if we don't agree with them about some things. We obey God first, but one of His commands is for us to be good citizens in our city, province, and country. Since March 2020, part of this duty is obeying COVID-19 restrictions.
We believe that it pleases God for us to respect our government leaders (Rom 13) and medical experts by paying attention to their guidelines for meetings while the country is trying to combat COVID-19. Therefore, we follow Ministry of Health guidelines for our Sunday In-person Services.