Register to Attend a Service in Person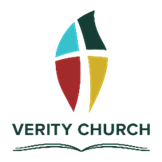 COVID-19 Requirements for In-person Meetings
Update: As of June 11, 2021, the Ontario provincial rules in the Verity area allow us to go back to having in-person services. We are also continuing to broadcast our services on the Internet: Click here to see our service broadcasts.
*At Verity Church, we believe in God, and we believe He has gifted experts to understand the world He has made. Some of these are put in positions of authority in the Health Ministry and other government organizations. The Bible commands us to pray for our leaders and respect their authority over us, even if we don't agree with them about some things. We obey God first, but one if His commands is to be good citizens in our city, province, and country. In 2020 and 2021, part of this duty is obeying COVID-19 restrictions.
We believe that it pleases God for us to respect our government leaders (Rom 13) and medical experts by paying attention to their guidelines for meetings while the country is trying to combat COVID-19. Therefore, we follow Ministry of Health guidelines for our Sunday In-person Services. Among other things, this limits the number of people who can attend in-person, so we need to register for that.
Please follow the instructions below if you want to attend in person.
Registration for Verity In-person Service
Option 1: Please fill in this registration form by Wednesday at 12 noon (aim for this… a bit later may be OK) to register to attend our service on the following Sunday morning.
Option 2:   You can also call the office at 519-603-4801 during office hours: Tuesday – Friday, between 9 A.M. & 4 P.M.
Government rules still apply – masks must be worn inside the building.  If you do not have one or forget yours we will provide one for you. Remember to social distance and sanitize your hands before and after entering the building. 
Thank you for your patience as we work through this together.