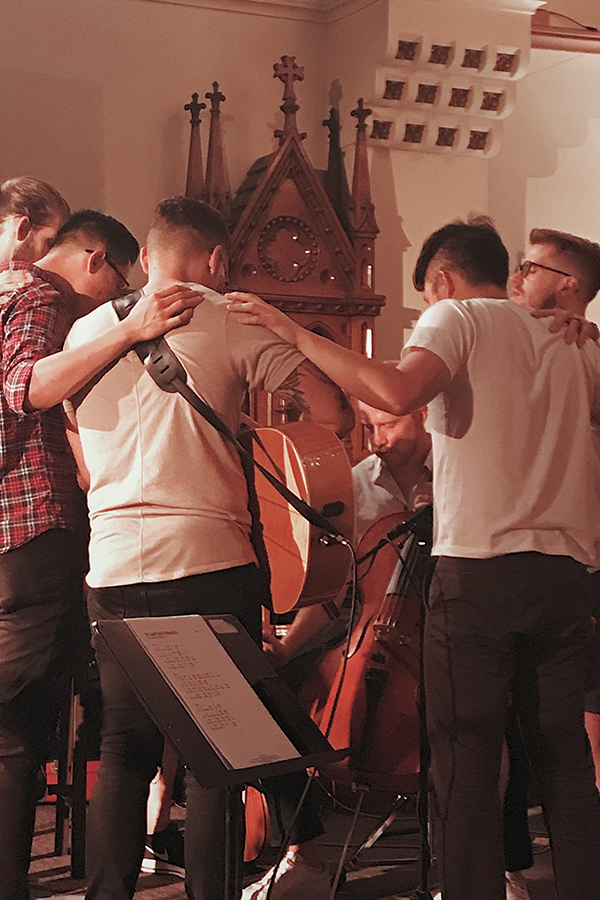 Now this is the confidence we have before Him: Whenever we ask 
 anything according to His will, He hears us.
As a church, many of us meet by Zoom on Tuesday evenings, 7:00pm-8:00pm. See the church calendar for information on how to join us. If you are new to Verity, please contact Pastor Nathan first. If you attend on Tuesday night, you can share your requests and praise items then.
Another option is to use "Prayer Request" form below to send something to Pastor Nathan. Please specify if you want the request to be shared with others (e.g., at the prayer meeting) and if so, whether the request should be anonymous. In other words, we value your privacy so please tell us how much you want Pastor Nathan to share with the prayer meeting folks.
For now, no prayer requests are posted on the website but there are two ways you can submit them.
Method 1
: If you have an email client program set up on your computer (which you will, if you do not do your email through a browser), then you can send email to the pastors by clicking
click here to email a request to Verity pastors
. Your email client will send the email and your return email address will go with the email.
Method 2: Use the form below to send requests to Pastor Nathan, who will share them as needed or specified by you. (Note that you do not have to give your name to submit the form, so if you want, even the pastors will not know who sent the request.)